The Festival of Legends returns to Optimist Farm April 14-15, 2018 for our 7th annual event!
Here, there be DRAGONS…
We are now accepting artist applications for the 2018 Festival of Legends. If you are interested in joining us in 2018, please complete this year's Vendor Application here.
*We are no longer accepting applications for leather or bath/cosmetics vendors, or face painters/henna, for 2018*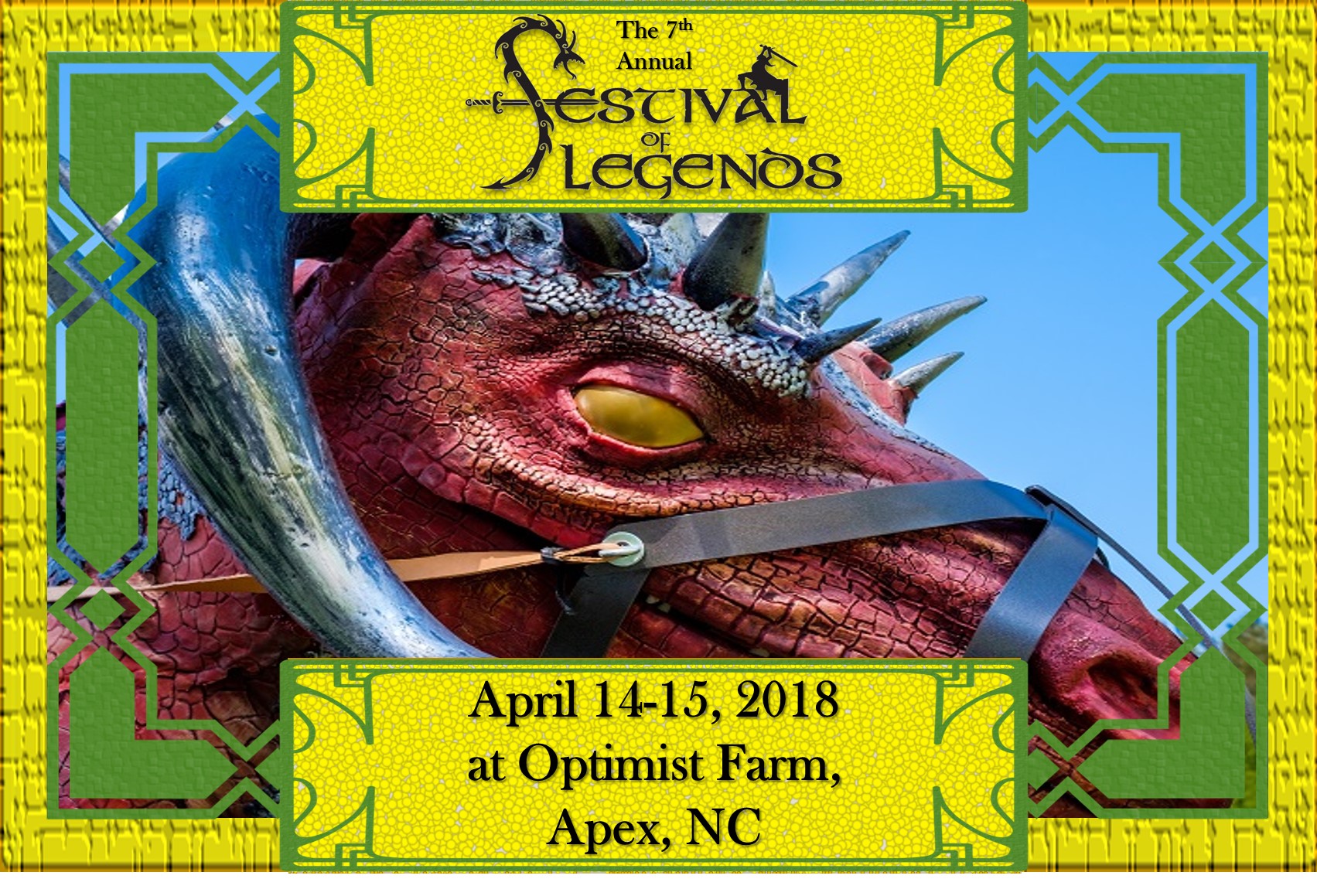 The Festival of Legends is a celebration of the mythic arts and the magic of life itself. It is a playground for the imagination – for children as well as adults – and an escape from the mundane world. It is a journey to the romantic by-gone eras that never were, and an exploration of the fantastical realms that have always been. The natives are magicians and musicians, acrobats and comedians, artists and crafters, proud knights and fairytale creatures. Step into the Festival of Legends, and step into a place of wonder.