The Festival of Legends returns to Optimist Farm April 14-15, 2018 for our seventh annual event!
Here, there be DRAGONS…
Discount Tickets and VIP Packages are now available! To order yours,

click here!
Want to hold your own festival, faire, or convention, but don't know where to begin? We can help! For more information and to tell us about the event you would like to have, click here
 We are again offering our three most popular logo-designs printed on a variety of shirts and hoodies! Get yours today by clicking here!
Debuting at the 2018 Festival of Legends: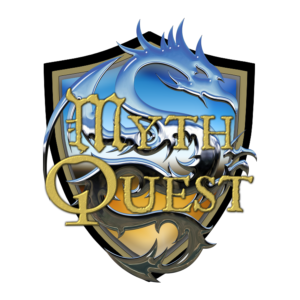 Myth Quest LIGHT! is a team-based non-contact fantasy live action role playing game that blends real world locations with your imagination!
Do you and your party of heroes have what it takes to defend The ManyRealms? Will you overcome challenges, defeat monsters, solve riddles, and return triumphant with tales of glory that will pass into legend? Join Merlin in his war against the rising forces of Nimue, and discover your own Myth Quest!
For Myth Quest LIGHT! game rules and preview, click here! Registration is $10 per player, and can be purchased

here

!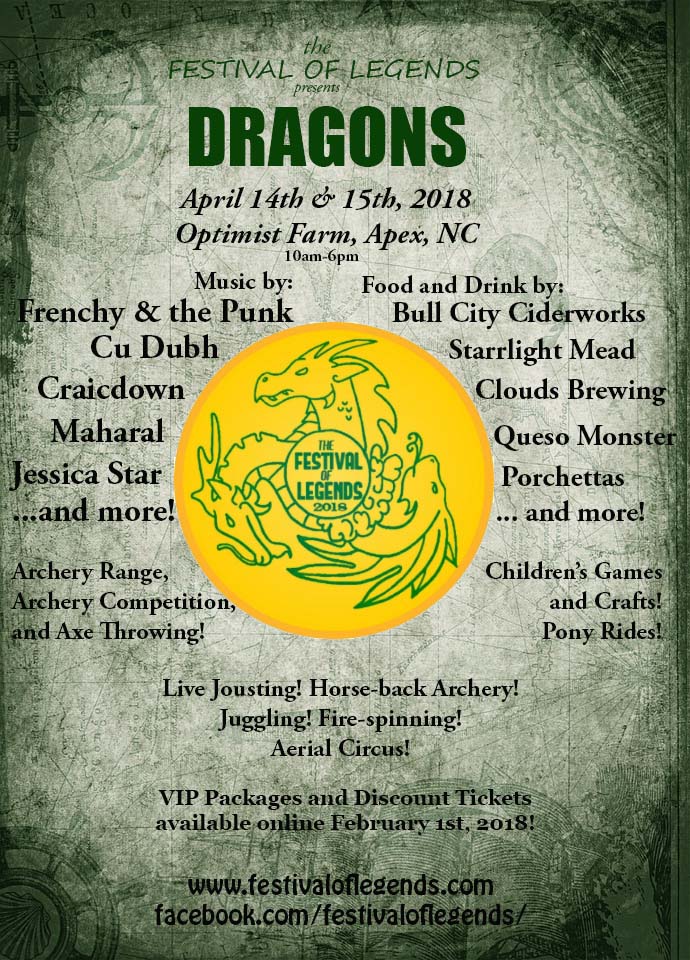 The Festival of Legends is a celebration of the mythic arts and the magic of life itself. It is a playground for the imagination – for children as well as adults – and an escape from the mundane world. It is a journey to the romantic by-gone eras that never were, and an exploration of the fantastical realms that have always been. The inhabitants are magicians and musicians, acrobats and comedians, artists and crafters, proud knights and fairytale creatures. Step into the Festival of Legends, and step into a place of wonder.
 
The Festival of Legends has been brought alive in 2018 through its partnerships with