2017 Sponsors
If you are interested in sponsoring our 2017 event, please contact us at festivaloflegends@gmail.com, or fill out our Online Sponsorship Form
*Yelp!
 Volunteers
We are now accepting applications for Festival of Legends volunteers!
Fill out a volunteer application here! 
2017 Festival of Legends Directors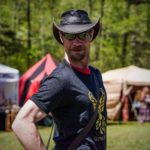 Producer: Jeffrey Kass performed for a total of thirteen years with Renaissance Festivals in Michigan and the Carolinas, and has taught in North Carolina's public schools for fifteen years as a ninth- and tenth-grade English teacher. In 2012, he opened the Festival of Legends, the realization of a life-long ambition. He is extremely grateful to everyone – our performers, our artists, our volunteers, and our patrons – who makes this dream a reality.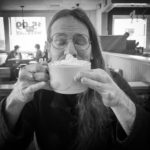 Gremlin Wrangler (Technical Director): Evan Hisey has been working as a sound and stage tech since somewhere this side of the start of time. Raised in the historic Bama Theatre of Tuscaloosa, he's been handling the microphone for bands, music for performers and lighting cues since he was three. Evan can be found at a myriad of events across the US, from conventions to festivals to traditional stage productions. In his free time he enjoys D&D, martial arts and woodworking.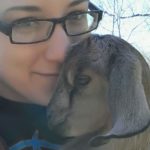 Herald (Media Director): Sarah Eckerd has been a long standing member of the convention and festival circuit in the South East. She is an artist, performer, author and costumer native to North Carolina. She has been a fan of Festival of Legends for years and is committed to making it a wonderful place for fey and humans alike. Her favorite fairytale creatures are Red Caps, vampires, and werewolves.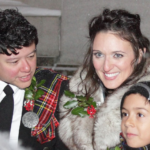 Gatekeepers (Admissions): Meg and Barb, our recently-married gatekeepers, are thrilled to be returning for their 4th year at Festival of Legends. They are deeply involved in events and festivals in the Steampunk, Faerie and Goth Industrial scenes. They are the Operations Co-Chairs for the Motor City Steam Con and the heads of the Court of the Nain Rouge. Their son, Gabriel will be making his first appearance at FOL and will be assisting with the children's activities and acting as an all around minion.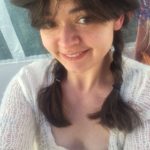 Fairy Foster Mother (Children's Area Director): Emma Casale  has been a children's bookseller, crafter, vendor, event organizer, teacher, writer, and nanny.  For 2 years she ran the children's crafts booth at Spoutwood Fairie Festival in Pennsylvania.  She has an alter-ego as a fairy-breeding goblin and now owns a small store in Sheperdstown, WV, where she sells a little bit of everything and hosts monthly fairy tea parties for children of all ages.  She loves cats, children, fairies, tea parties, books, and monsters.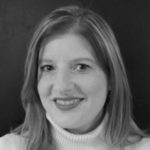 Warden (Grounds and Volunteer Crew Director): Melanie York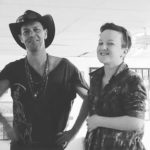 Hearth Tenders (Participant Hospitality Directors): Amber and Eric Shehan